Call Schedule 2020/2021
Updated 09-25-2020
The TAC schedule has recently been revised and approved by the UCOAC which will take affect starting for the 2021B semester. The following table gives the specific deadlines for upcoming semesters and the table below that gives the pattern for the future semesters so that people can plan far out into the future.
NOTE:
STARTING IN 2021B THE NICKEL AND SMALL TELESCOPES WILL BE SCHEDULED ON THE SAME SEMESTER SCHEDULE.
We hope you remain healthy,
Matthew Shetrone
UCO Deputy Director
---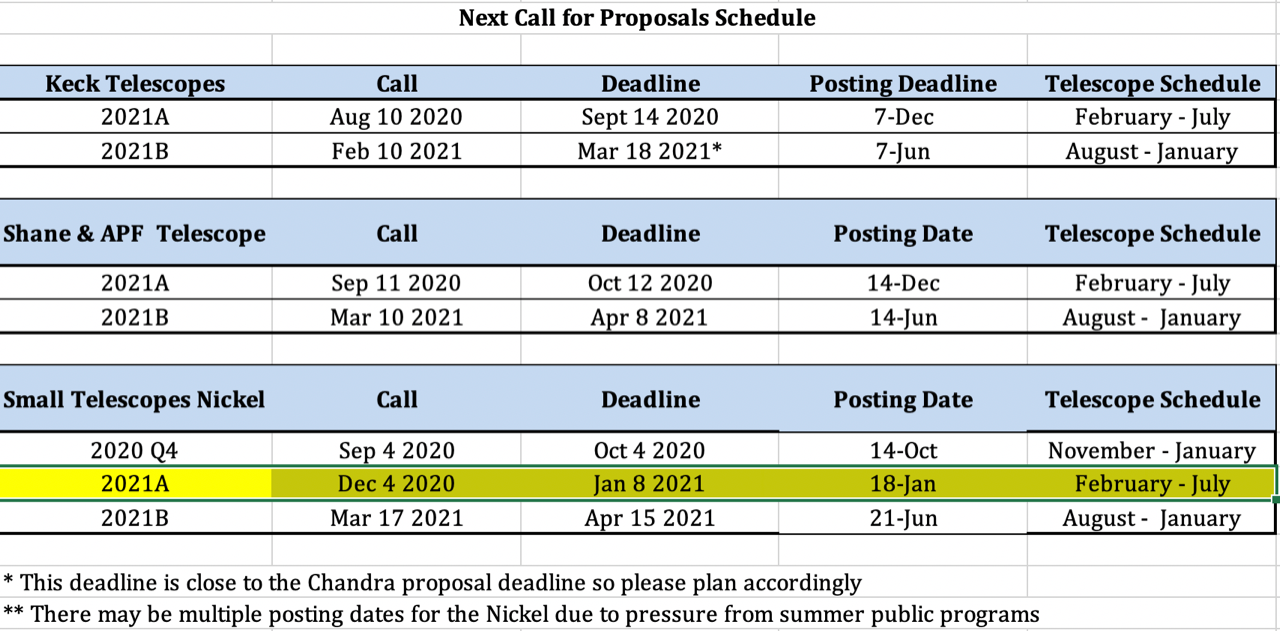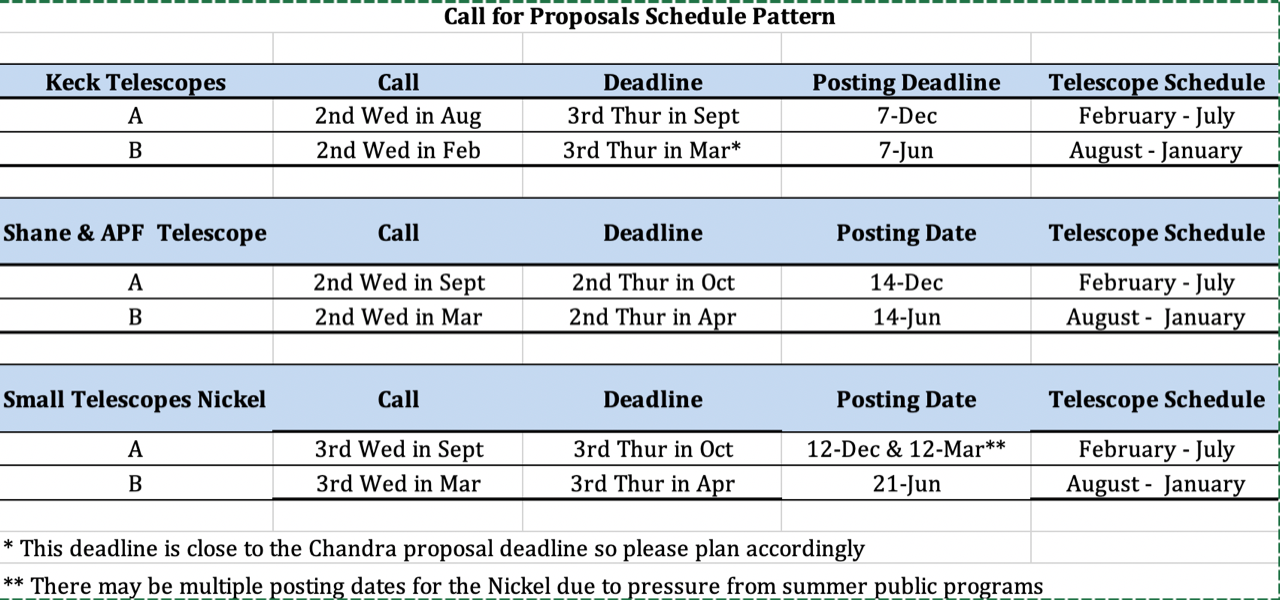 Call for Proposals
Please view the desired Call for Proposals by clicking on the linked text below.
---
Keck Observatory:
Lick Observatory:
> Caude Auxilliary Telescope (CAT)
---
UC Observatories Instrumentation & Service Mini-Grant Program:
---