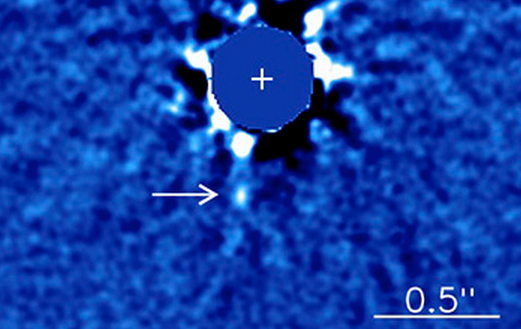 Images of the planet 51 Eri b obtained by the Keck Telescope. (Credit: Macintosh et al.)
Keck Observatory News
August 13, 2015
An international team of astronomers has discovered a Jupiter-like planet within a young system that could serve as a decoder ring for understanding how planets formed around our sun. Claire Max, Interim Director of UC Observatories, led observations at the W. M. Keck Observatory that confirmed the findings, after the planet was initially detected by the Gemini Planet Imager.
---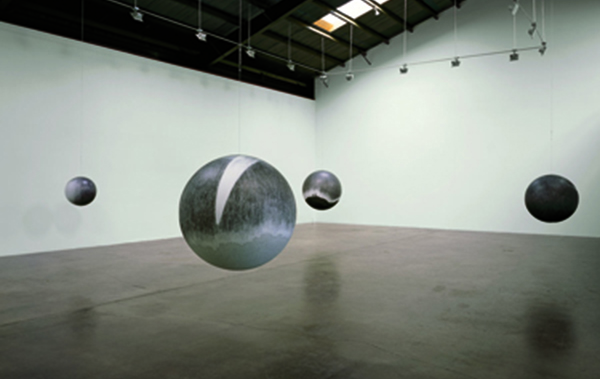 A Russell Crotty exhibition at Shoshana Wayne Gallery in Los Angeles, 2000.
Lick Observatory News
July 20, 2015
Renowned artist Russell Crotty, a 2015 Guggenheim Fellow, will use the telescopes at Lick Observatory to inspire his astronomy-themed artwork for an exhibit next year. The Andy Warhol Foundation awarded him a $30,000 grant to support his artist residency at the observatory.
---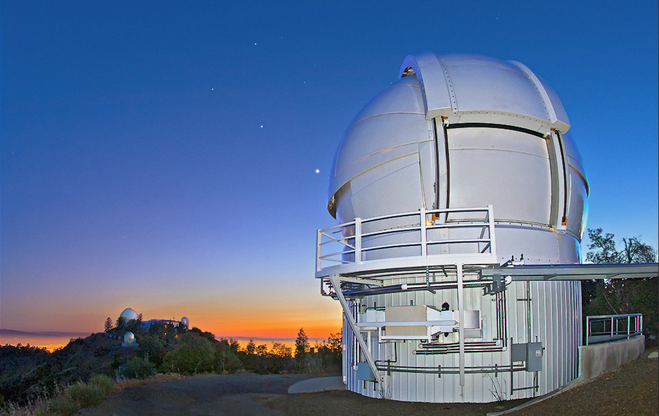 Automated Planet Finder (APF) at Lick Observatory. Photo by Laurie Hatch.
Lick Observatory News
July 20, 2015
Investor Yuri Milner and physicist Stephen Hawking announced a $100 Million Breakthrough Prize Initiative to dramatically reinvigorate the search for intelligent life in the universe over the next ten years.This is the biggest scientific search yet for signs of intelligent life beyond Earth. Lick Observatory's Automated Planet Finder (APF) Telescope above San Jose, California, will undertake a new deep and broad search for optical laser transmissions from nearby civilizations, if any exist.
---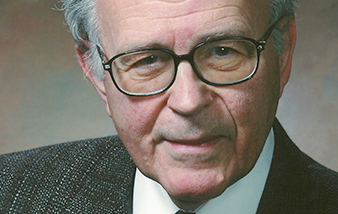 Robert Kraft, Lick astronomer.
UC Observatories News
May 28, 2015
Robert P. Kraft, an eminent astronomer and former director of the University of California Observatories and Lick Observatory, died on Tuesday, May 26, at Dominican Hospital in Santa Cruz. Kraft, a professor emeritus of astronomy and astrophysics at UC Santa Cruz, was 87. A widely recognized researcher, Kraft was also a gifted administrator who helped guide astronomy into the modern era. He joined the astronomy faculty at UC Santa Cruz and Lick Observatory in 1967.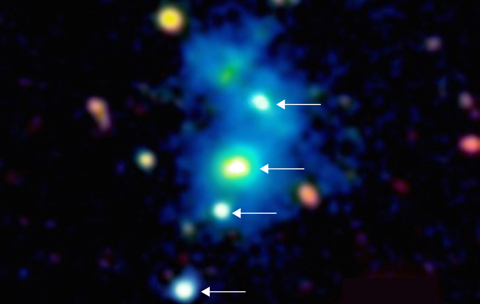 Image of the region of the space occupied by the rare quasar quartet. Credit: Hennawi & Arrigoni-Battaia, MPIA.
Keck Observatory News
May 14, 2015
Using the W. M. Keck Observatory in Hawaii, a group of astronomers led by Joseph Hennawi of the Max Planck Institute for Astronomy have discovered the first quadruple quasar: four rare active black holes situated in close proximity to one another.The quartet resides in one of the most massive structures ever discovered in the distant universe, and is surrounded by a giant nebula of cool dense gas.
---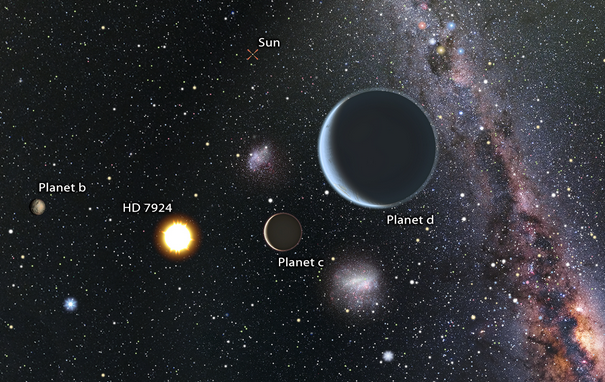 Artist's impression of a view from the HD 7924 planetary system. Art by Karen Teramura & BJ Fulton, UH IfA.
Lick Observatory News
< li>April 28, 2015
Astronomers have discovered a planetary system orbiting a star only 54 light-years away with the Automated Planet Finder (APF) at Lick Observatory and ground-based telescopes in Hawaii and Arizona. The team discovered the planets by detecting a wobble of the star HD 7924, a result of the gravitational pull of the planets orbiting around it. All three planets orbit the star at a distance closer than Mercury orbits the sun, completing their orbits in just 5, 15, and 24 days.
---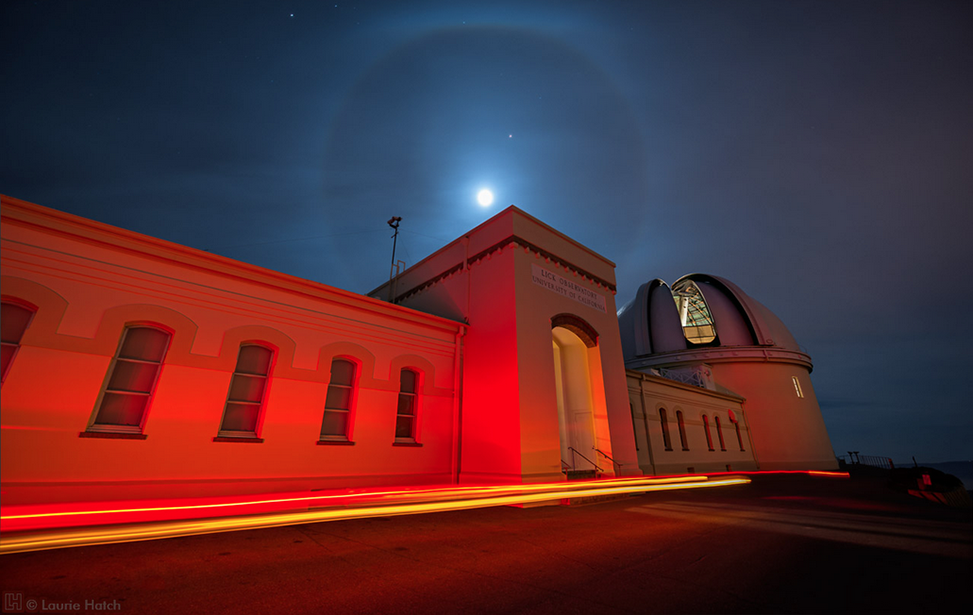 Main building at Lick Observatory. Photo by Laurie Hatch.
Lick Observatory News
March 26, 2015
For 35 years the Summer Series program at UC's Lick Observatory has drawn concert fans and astronomy devotees to the summit of Mt. Hamilton for live music, evening astronomy lectures from world-renowned scientists, and the opportunity to view celestial objects through two historic telescopes. The "Music of the Spheres" concert series gives the public a rare glimpse of the observatory at night, and all proceeds from the event benefit Lick Observatory.
---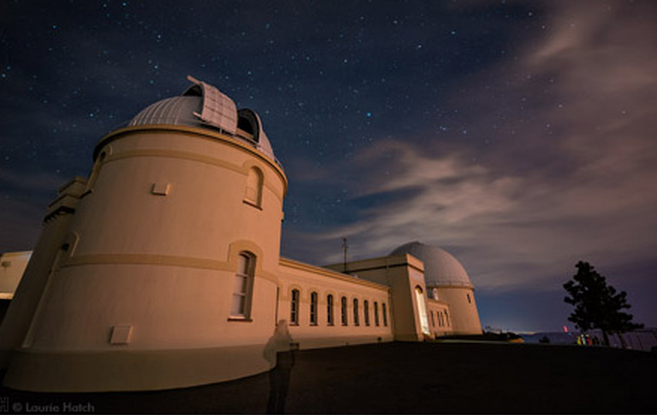 Nickel Telescope at Lick Observatory. Photo by Laurie Hatch.
Lick Observatory News
March 23, 2015
Astronomers are expanding the search for extraterrestrial intelligence into a new realm with detectors tuned to infrared light at UC's Lick Observatory. A new instrument, called NIROSETI, will soon scour the sky for messages from other worlds on the Nickel telescope."Infrared light would be an excellent means of interstellar communication," said Shelley Wright, an assistant professor of physics at UC San Diego.
---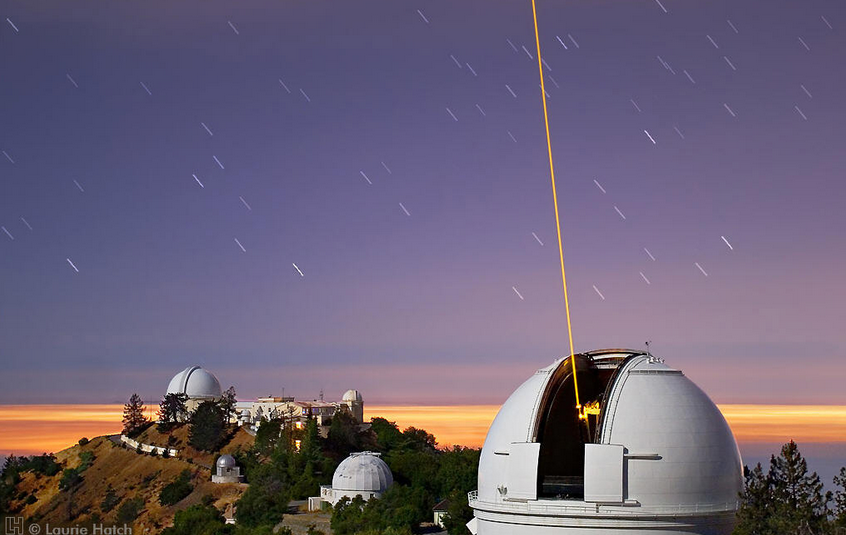 Aerial view of Lick Observatory. Photo by Laurie Hatch.
Lick Observatory News
February 10, 2015
Google Inc. has given $1 million to the University of California's Lick Observatory in what astronomers hope is the first of many private gifts to support an invaluable teaching and research resource for the state.The unrestricted funds, spread over two years, will go toward general expenses, augmenting the $1.5 million the UC Office of the President gives annually to operate the mountaintop observatory for the 10-campus UC system.
Media Information
Ilse Ungeheuer, Communications Manager
iungeheuer@ucolick.org